We finished off freshman orientation day with Trucking Into High School tonight. We are ready to do great things this school year!!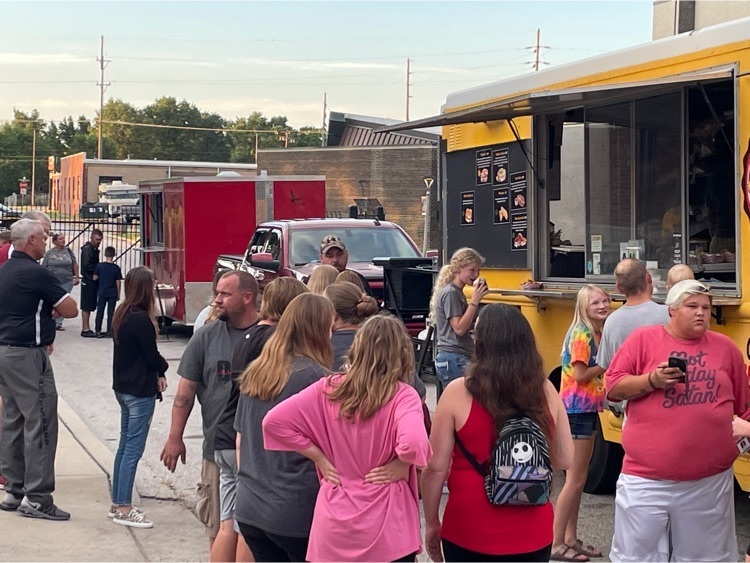 SENIOR SUNRISE Seniors—Last year EAWR started a new tradition of having the seniors come as a class to the track the morning before the 1st day of school to watch the sunrise. This year all seniors are invited to have donuts and watch the sunrise as a class at 6 am tomorrow, Wednesday the 17th. Please note this event is only for senior students. We look forward to having a great 2022-2023 school year.
Freshmen Orientation is tomorrow, Tuesday, August 16th from 8-10:30 am. Freshmen need to report to door M1 (front of the Main Building). Doors for freshmen orientation will not open until 7:30 am and all freshmen need to arrive by 8:00 am. Freshmen orientation is for first time freshmen students only. Bus routes can be found on the school webpage
www.eawr.net
. All freshmen and their families are invited to Trucking Into High School, tomorrow, August 16th--6 pm-8 pm (open house format). Please RSVP to Carla Guthrie at (618) 254-3151 ext 2501 or email Leigh Robinson with the number of family members attending.
Fall Senior Athlete/Band Banners at Memorial Stadium Thank you to Diane Cox for taking the photographs and Full Deck for printing the banners.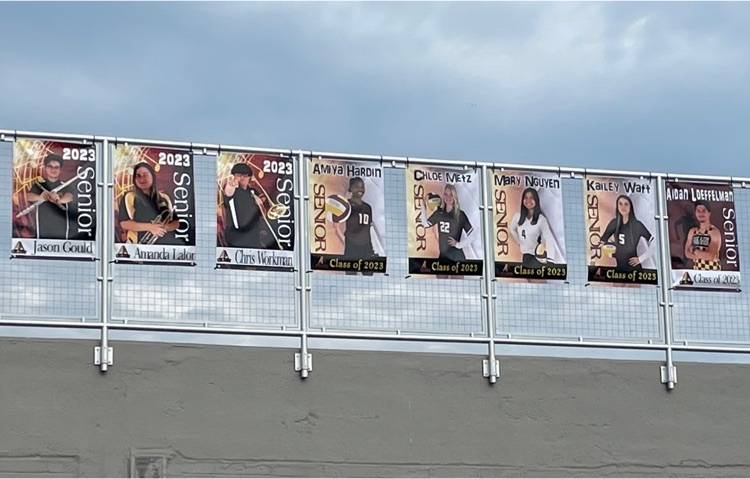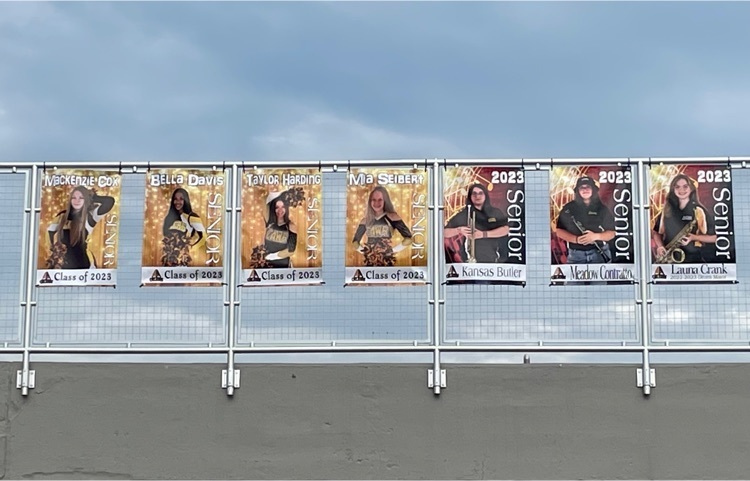 The Rolling Pin in Wood River is offering a free donut to all students the first day of school Wednesday the 17th.
Opening Day Teacher Institute at EAWR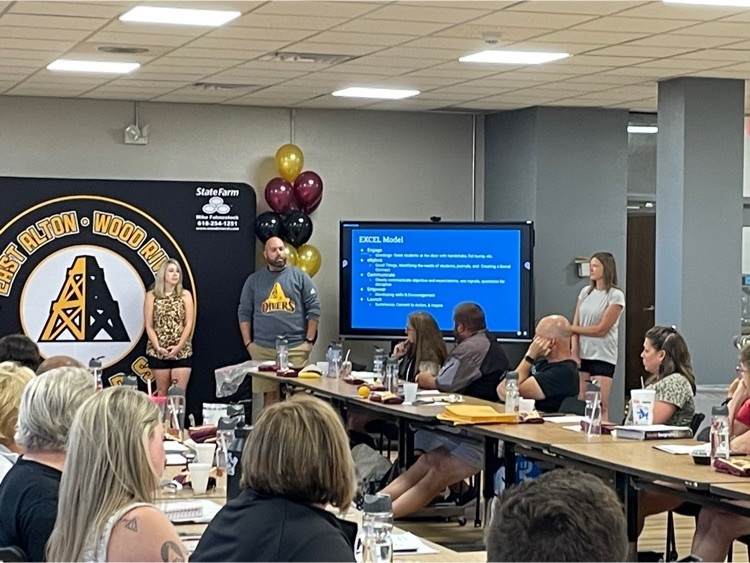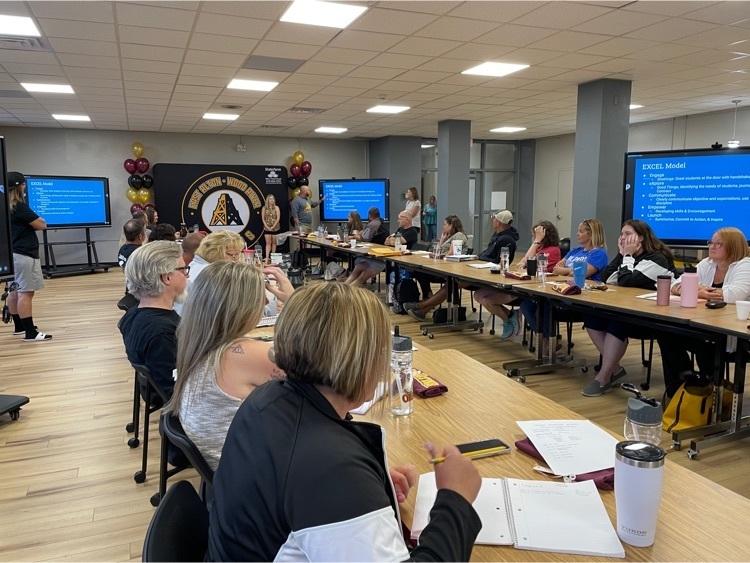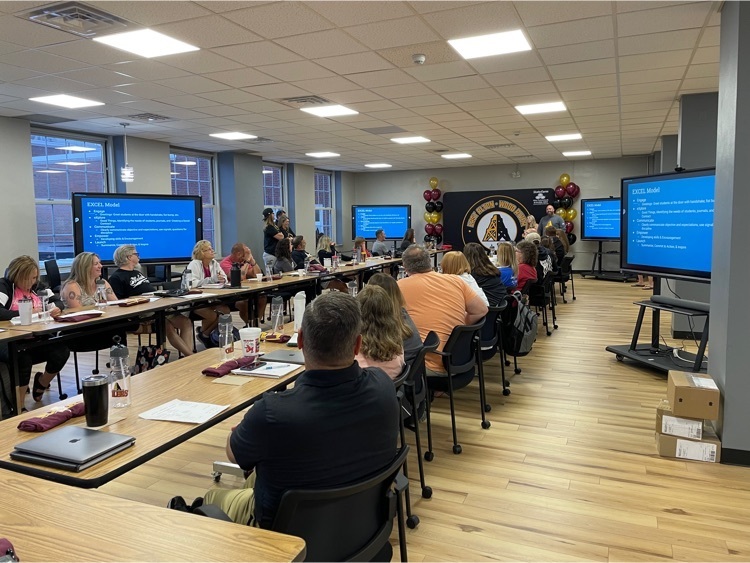 Today's athletic schedule.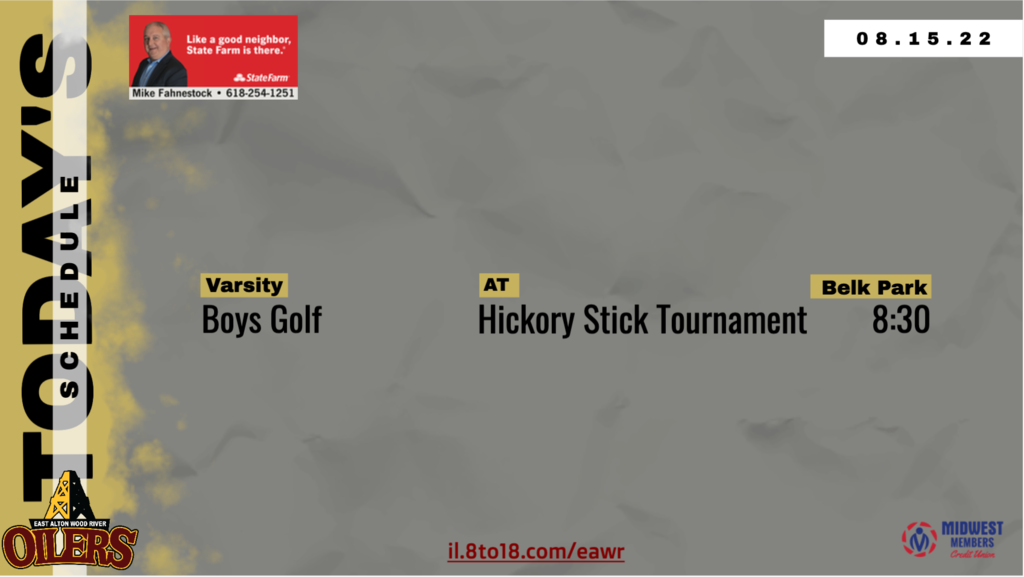 Great turn out at the OilerNation Celebration. Thanks to everyone that set up tables and that attended. We look forward to doing great things this school year!!!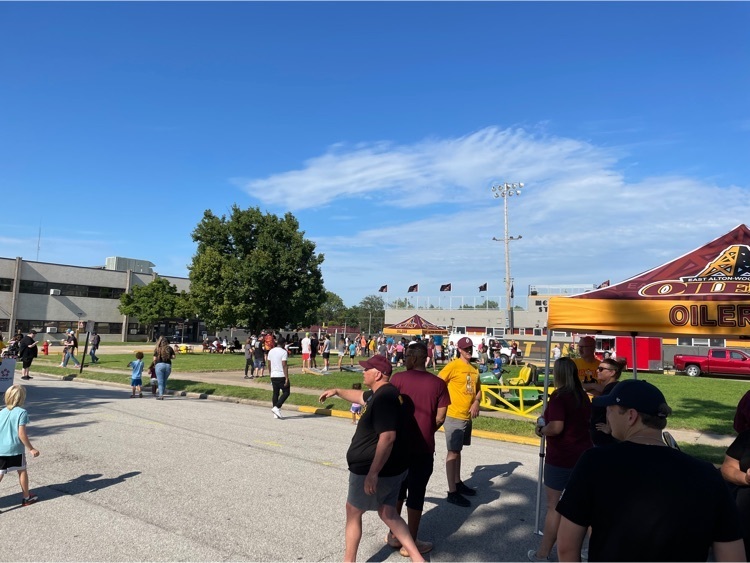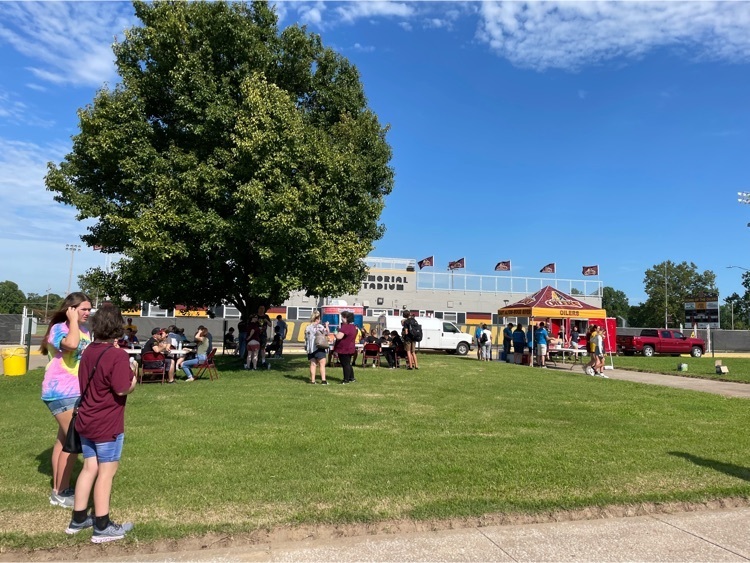 The annual midnight practice!
Our golfers have been hard at work this week. This morning was the perfect weather to be on the golf course!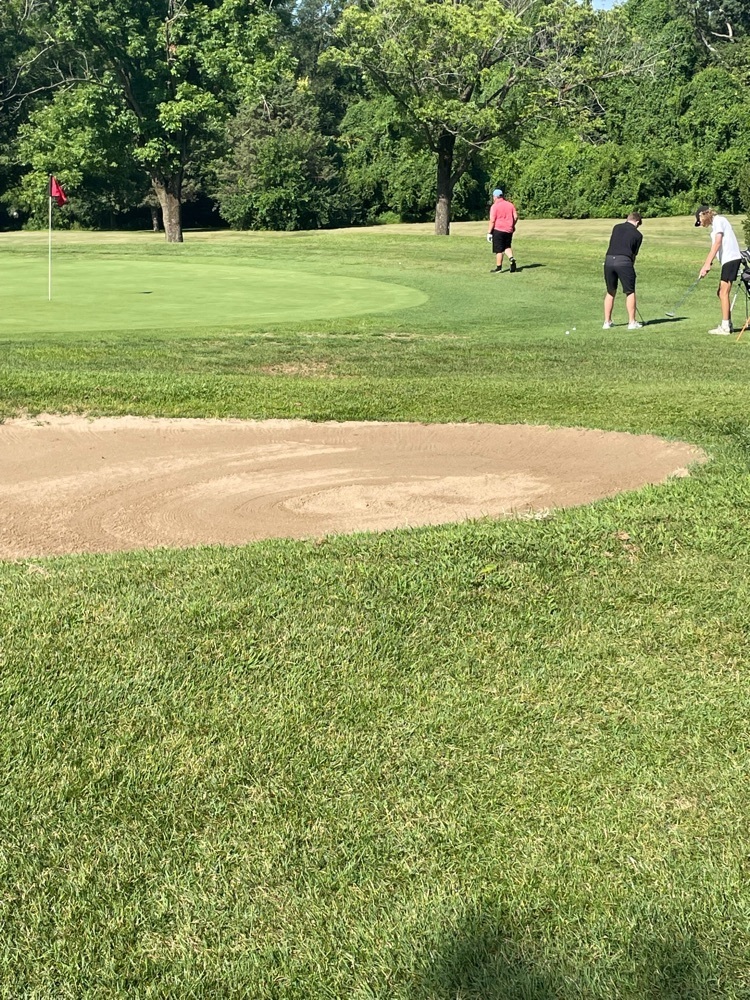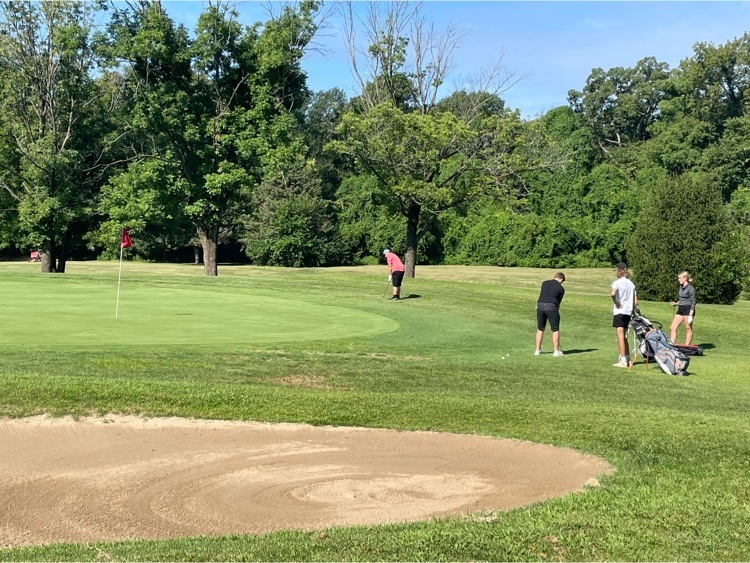 This Saturday, Aug. 13th, OILER NATION is having a back to school event at the East Alton Wood River High School from 4:00-7:00 PM. As you arrive, you will be given a ticket to redeem for a free hotdog, chips, and a bottle of water. There will be a DJ, bounce house, community vendors, opportunities to sign up for athletic and clubs, and much more! There will be food available for purchase at a food truck and the Mobile Tropical Sno unit will be there. This is a great opportunity to come out and meet some of our OILER NATION community members and school staff that you will be seeing throughout the three districts.
A huge kudos to our outstanding maintenance crew today! They spent the entire day painting the new graphics on our amazing bermuda grass football field. It looks great!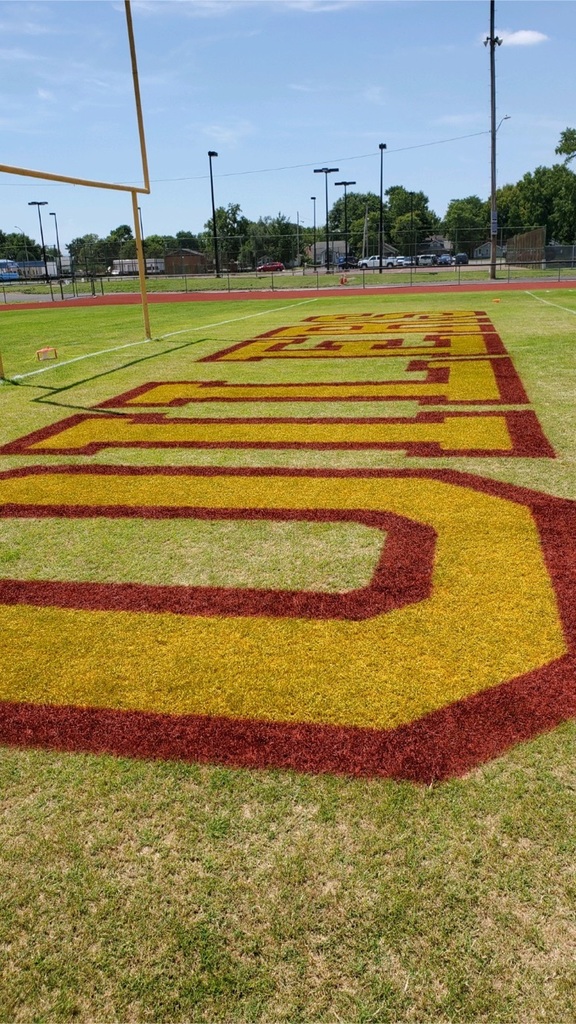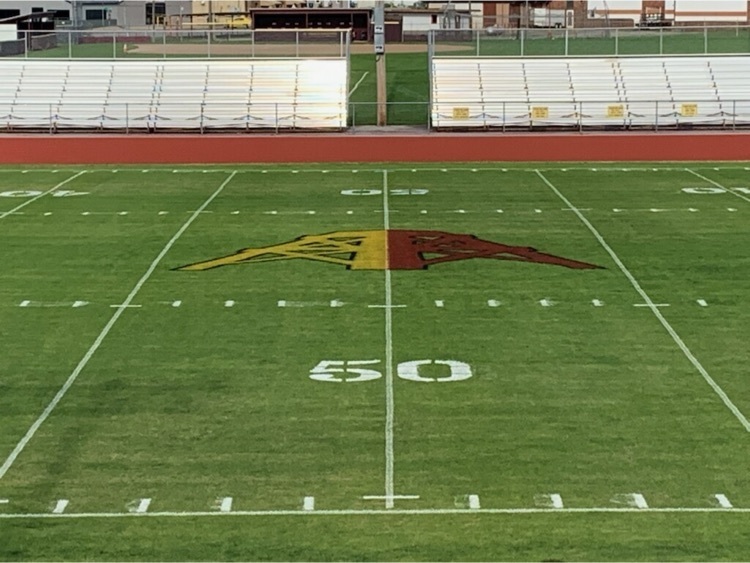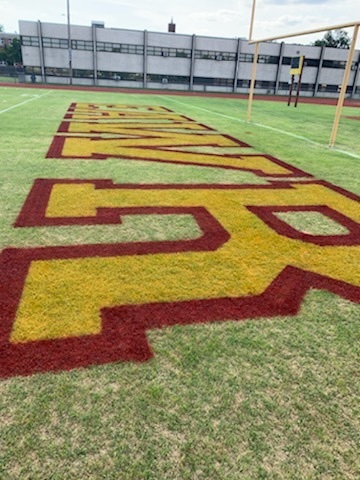 Thank you to the Wood River Police Department and Wood River Fire Department for setting up the training for local first responders.
Football field painting has begun on our beautiful bermuda field. Also paid a visit to cheer and boys soccer practice today. Love to see all the activity around campus as we prepare for another school year!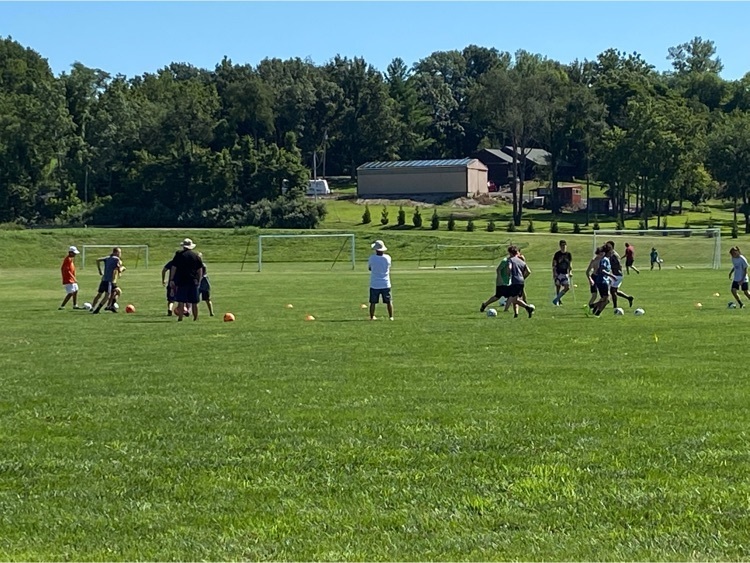 Here is the Oiler Athletic Schedule for the week of Aug. 15. Also included is the itinerary for our annual "Meet the Oilers" night.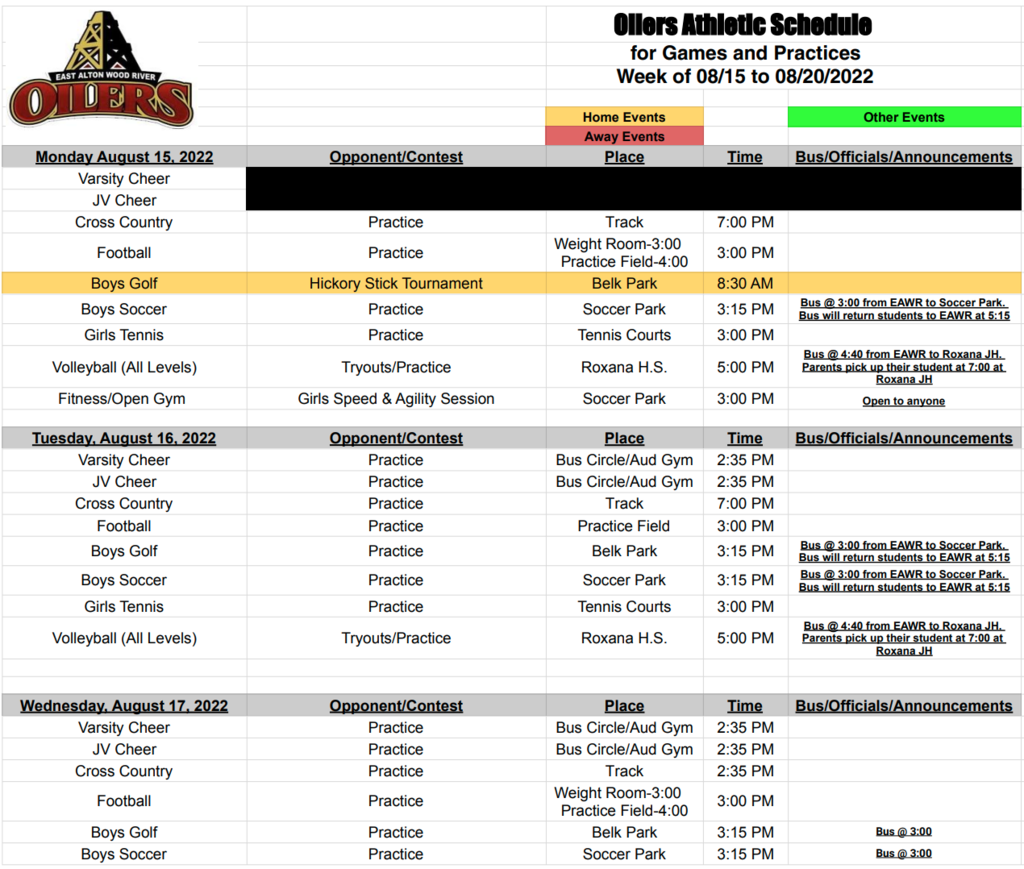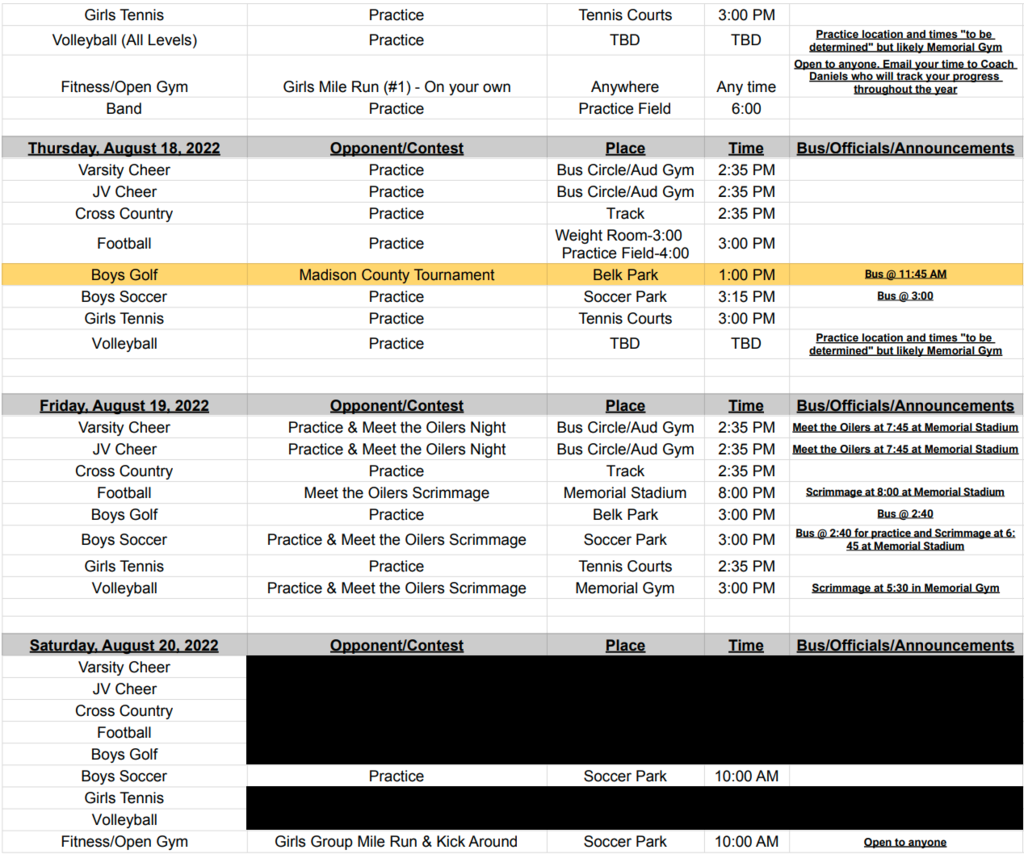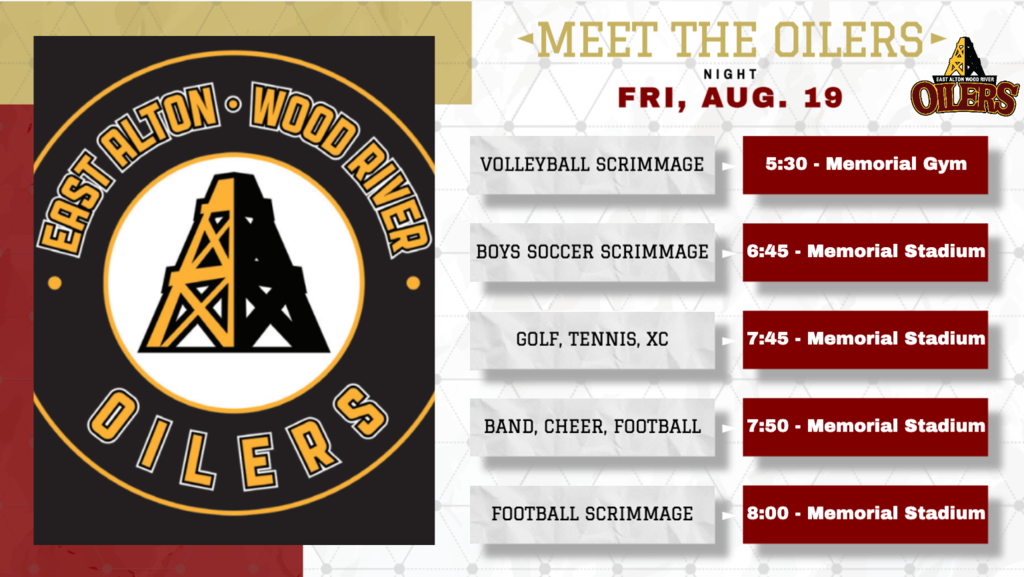 ***Active Shooter Training Thursday and Friday at EAWR*** On Thursday, August 11th and Friday, 12th the WRPD will host an Active Shooter Response Training for surrounding police departments, fire departments and EMS at East Alton-Wood River High School. Both days Whitelaw Ave. near the high school will be closed to traffic. Please be aware of this training happening all day on August 11th and 12th. This training is not open to the public. Please contact Chief Wells with any questions 618-251-3114.
Stopped over to watch some junior high baseball practice today. We have members of our high school baseball staff coaching these kids. Teaching the fundamentals three years sooner than in years past is critical for success in high school baseball. Have a great season Oilers!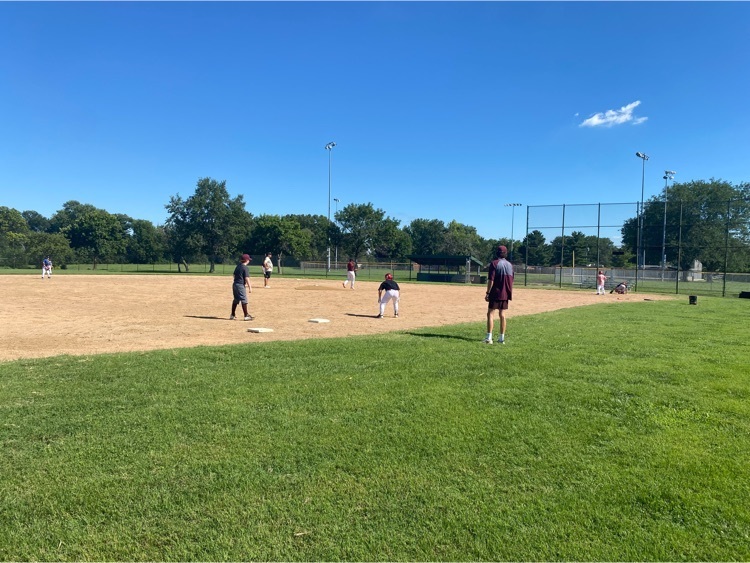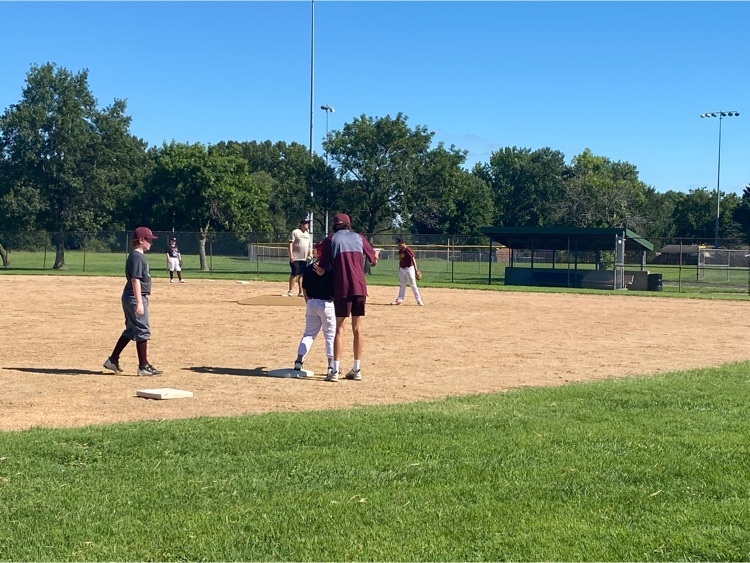 First softball game in the history of our junior high feeder programs! Love what is happening in OilerNation!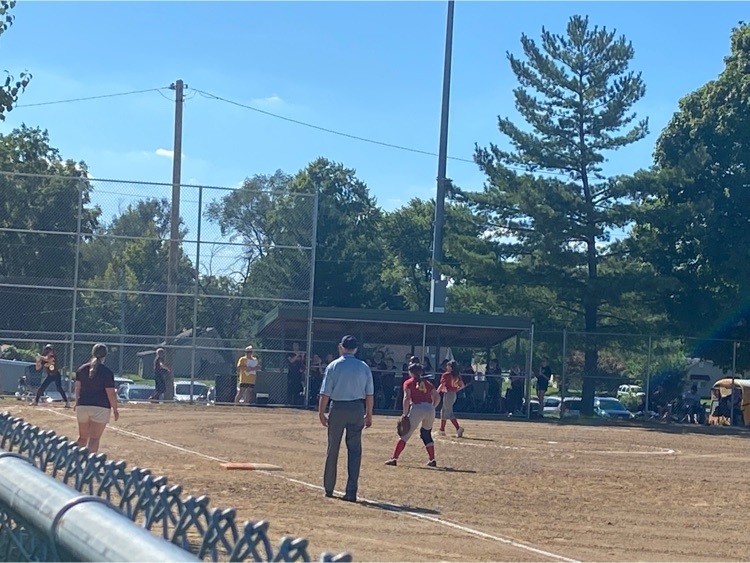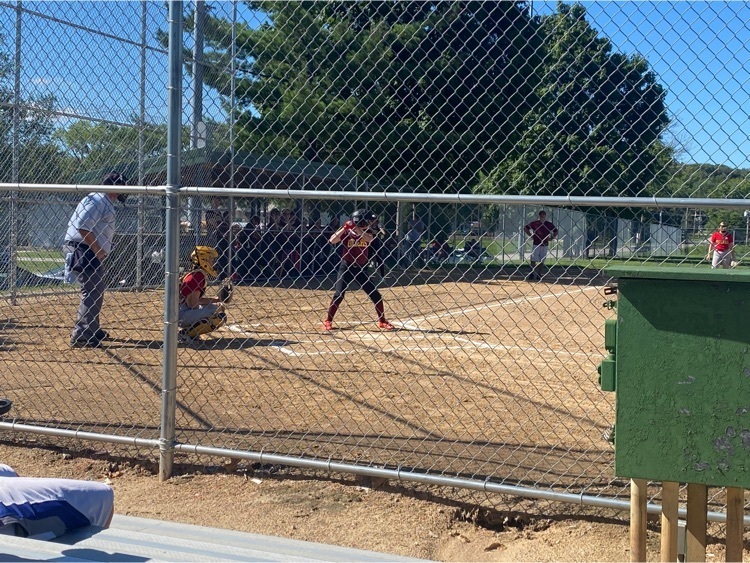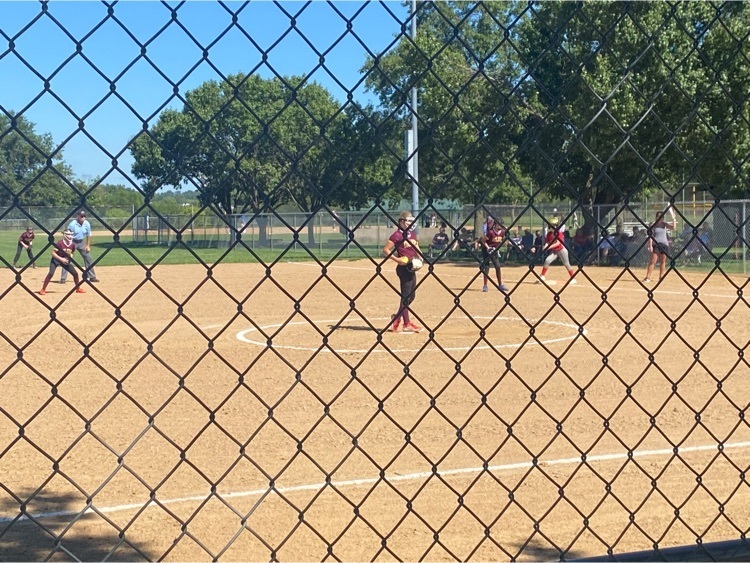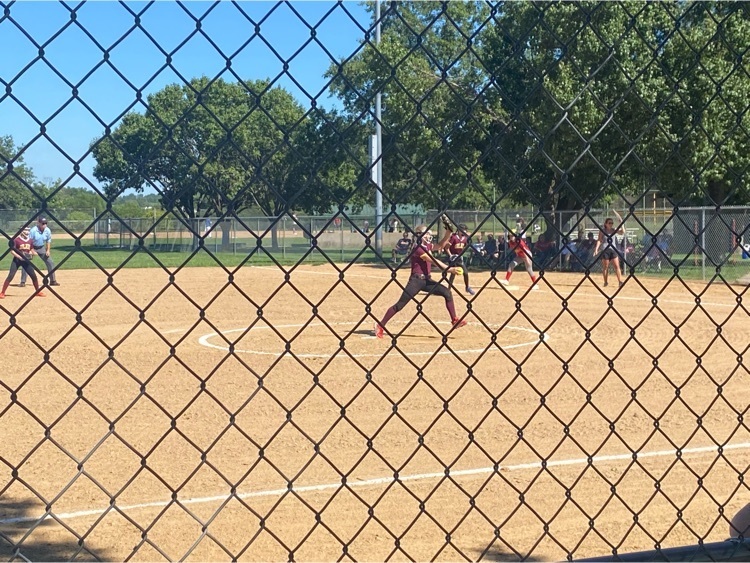 Congratulations to EAWR's Academic Challenge Team from 2nd semester. The awards from the competition just arrived.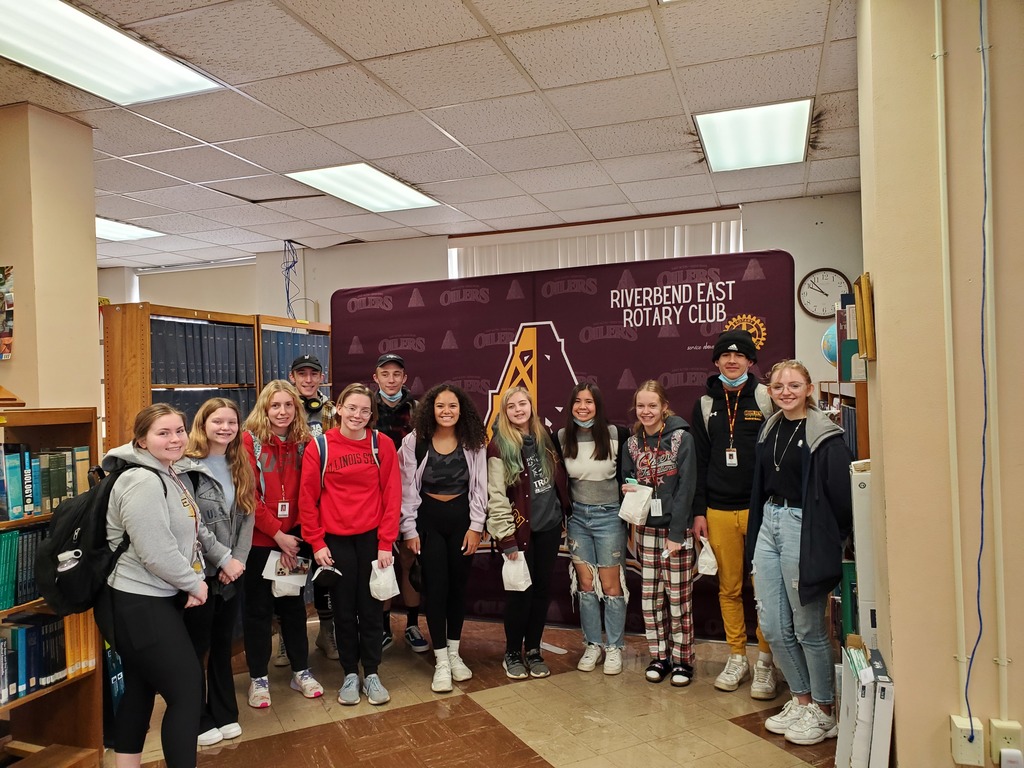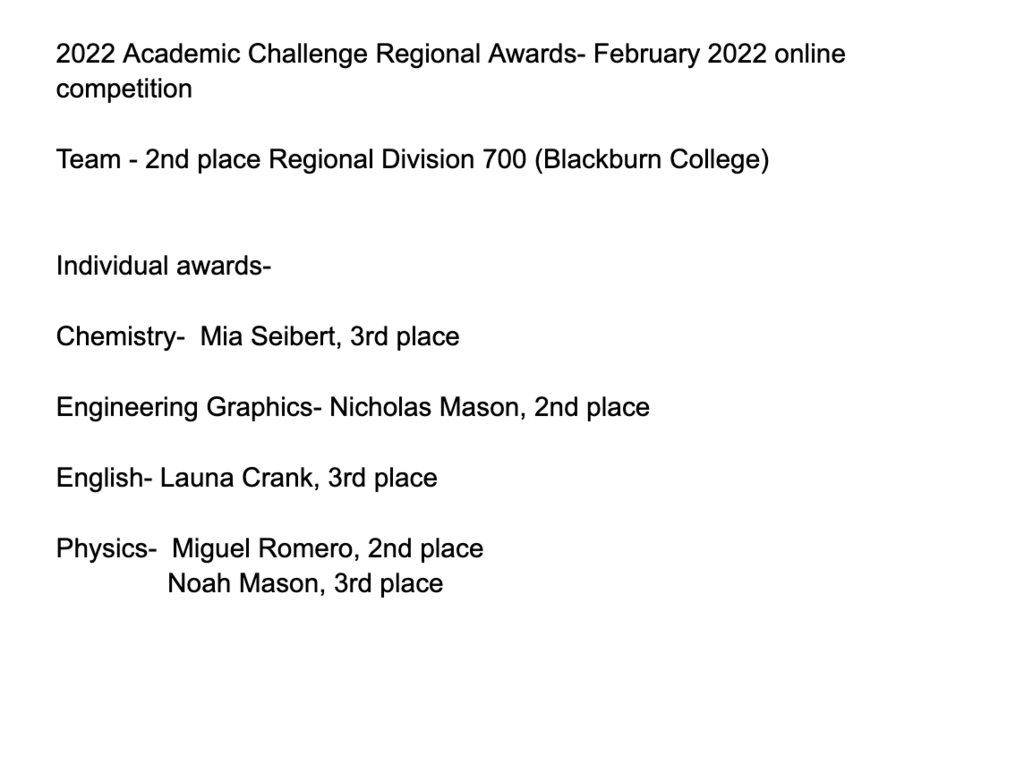 EAWR would like to welcome Serena. She attended the Freshmen Parent Outreach Program with their families this week. Class of 2026!! Do Great Things!!