Congratulations Kaidence Reef on making the All Conference Team for the Cahokia Conference. A big achievement!

Happy Memorial Day Thank you to all who have sacrificed and served!

EAWR's Riverbend Growth Association Young Adults Committee Representatives were recognized at the Chamber Choice Awards this afternoon --Kylen Johnson, Mary Nguyen, Mia Plumb, and Mia Seibert (not pictured). Also a huge thank you to John Barnerd for being our students mentor. Mary Nguyen received a $1000 scholarship, and Mia Seibert received a $500 scholarship.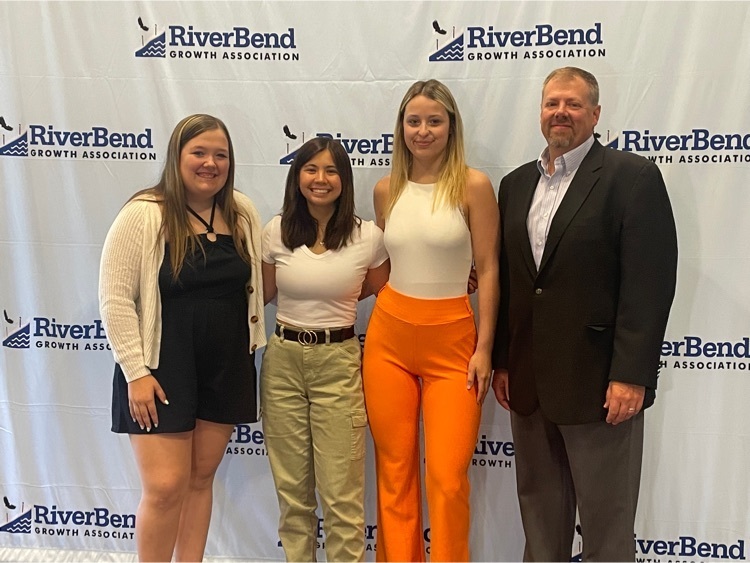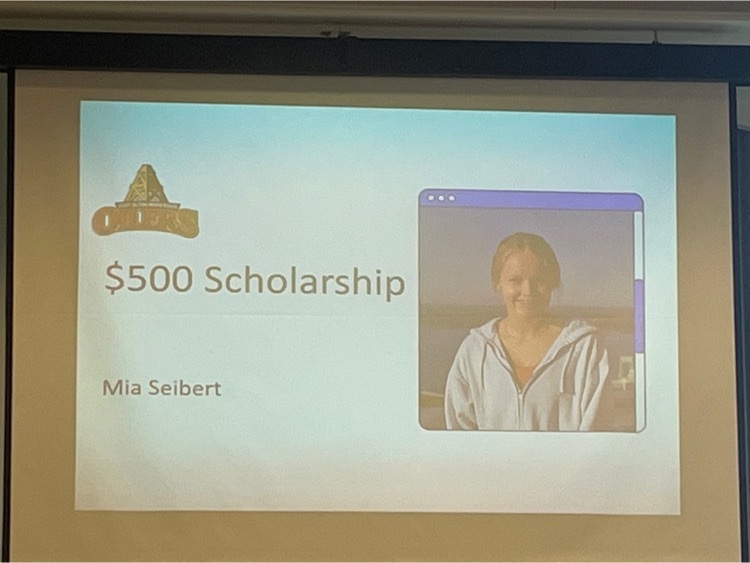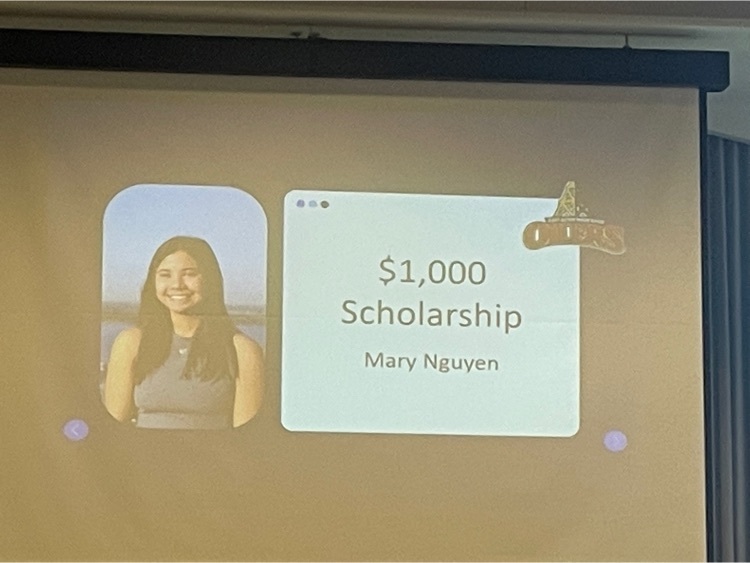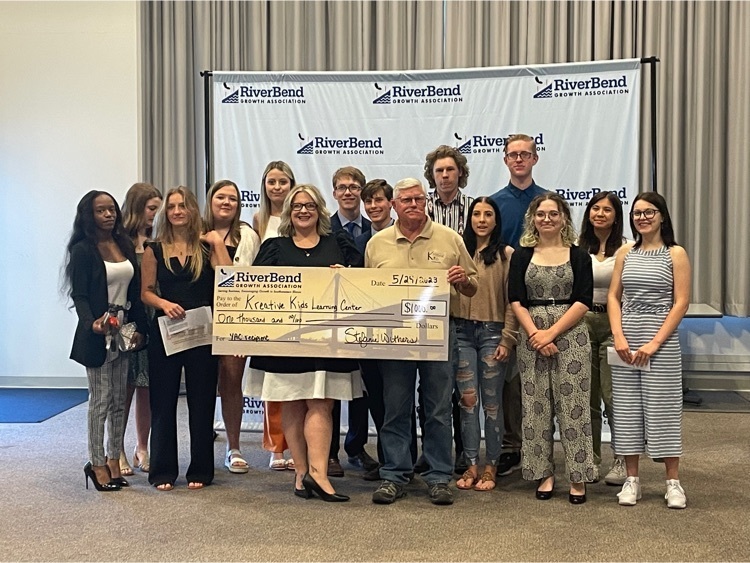 Congratulations to the City of Wood River and Mayor Tom Stalcup on being awarded the Captain Award at the Riverbend Growth Association Chamber Choice Awards for the development and progress in Wood River.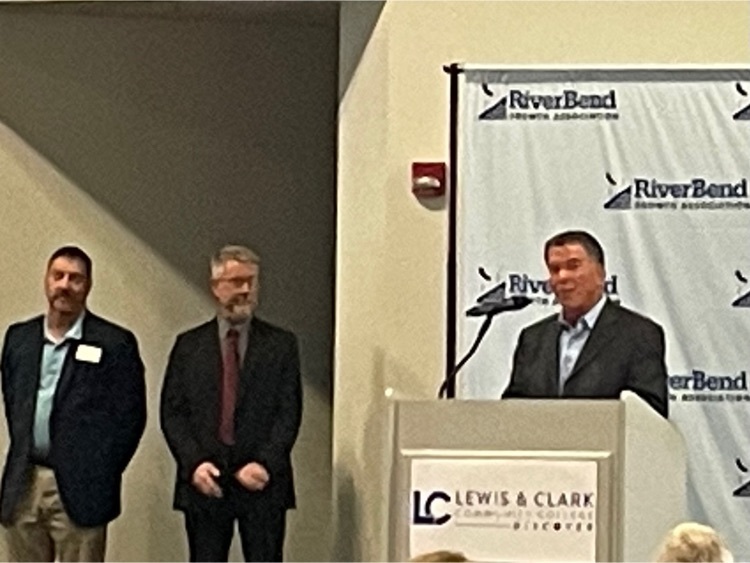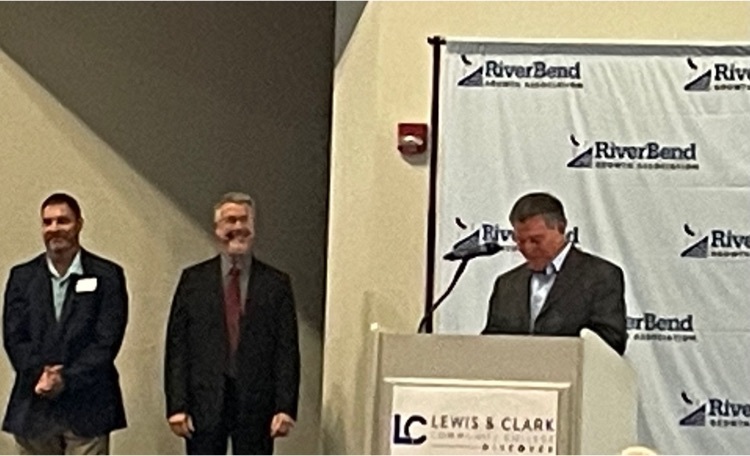 Spring sport awards. Thank you to all the student athletes, their parents, and coaches for their dedication this season! Reminder, track & field will conduct their awards on Thursday.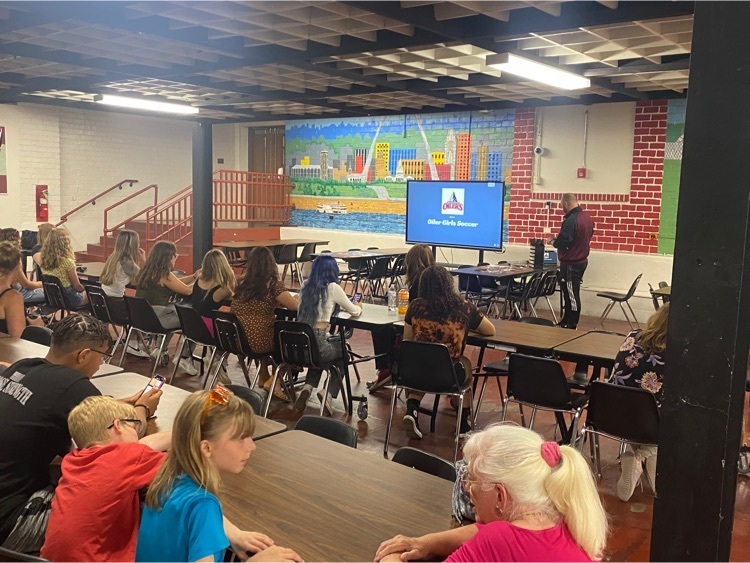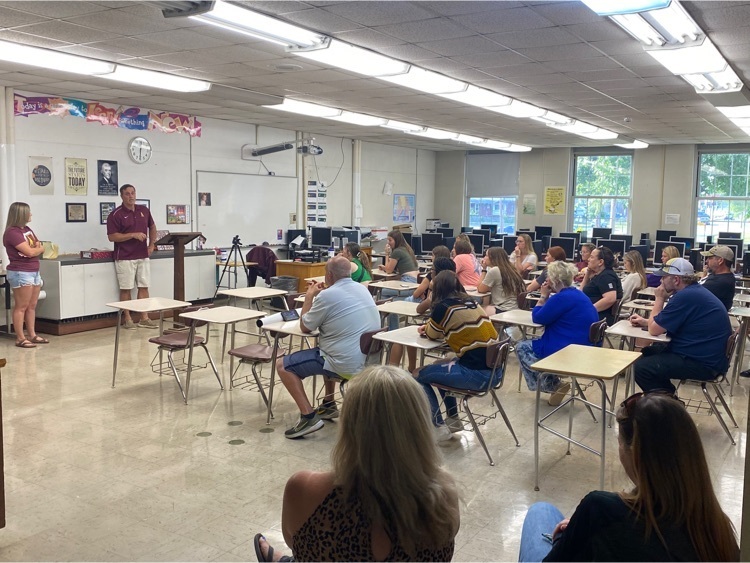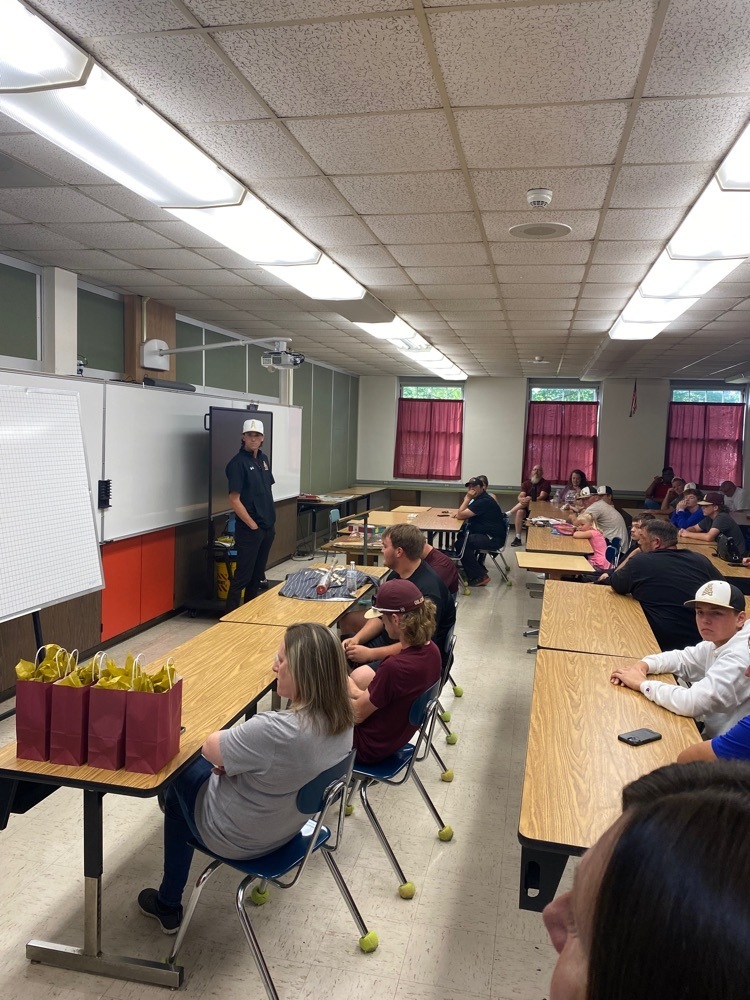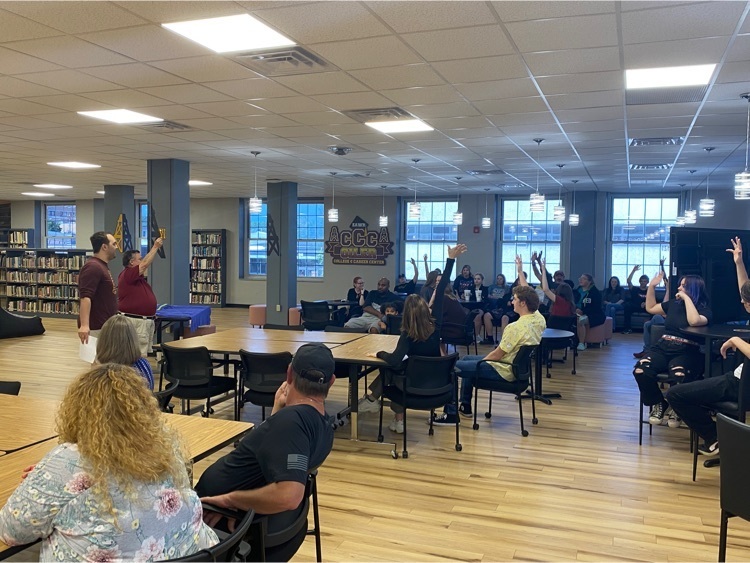 Spring sports awards night is tomorrow at 6 pm in the main building of the high school. Athletes and their parents report directly to their room upon arrival for their awards. Track & Field will conduct their awards at their annual end of the year party.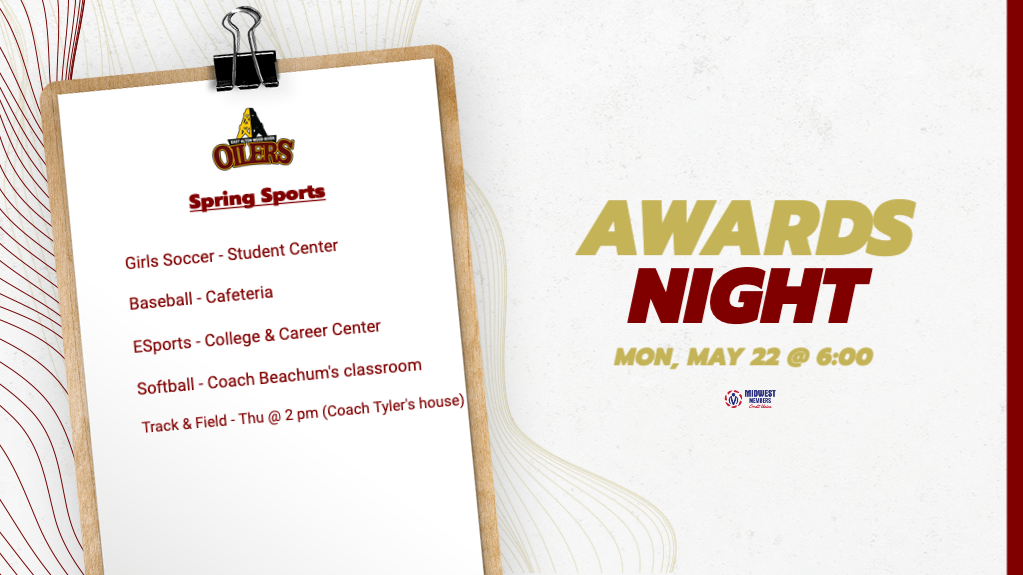 Gina finished 7th today in the IHSA State Finals of the 300m. hurdles. A really big achievement and she was the youngest runner in the race as the lone freshman. Congratulations Gina! You make EAWR proud.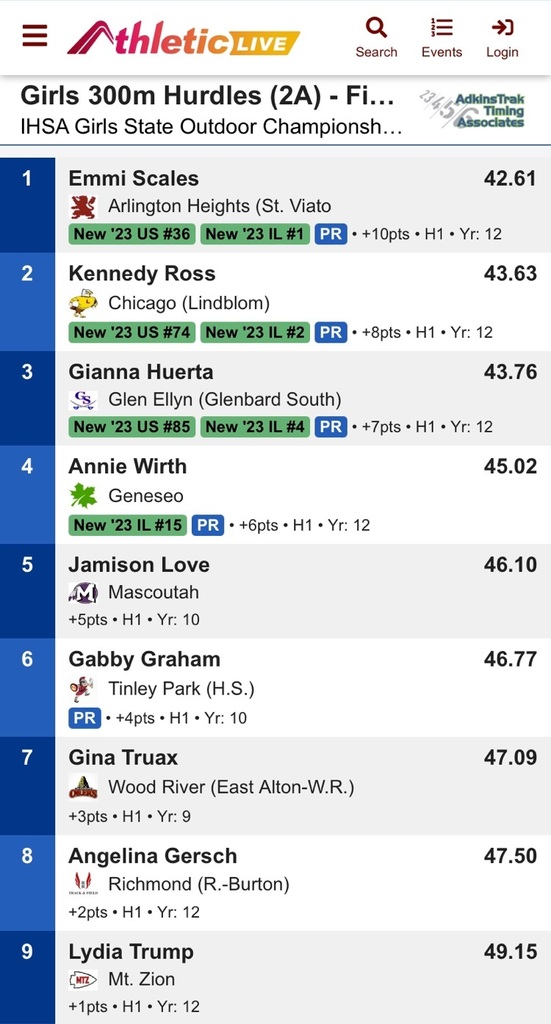 Gina Truax is going to the state finals tomorrow! She ran a PR today and broke the school record in the 300 hurdles for the sixth time this season. She will run at approximately 3:15 tomorrow and it will be live on the NFHS Network. She is the only freshman in the finals which is phenomenal! We are proud of you Gina!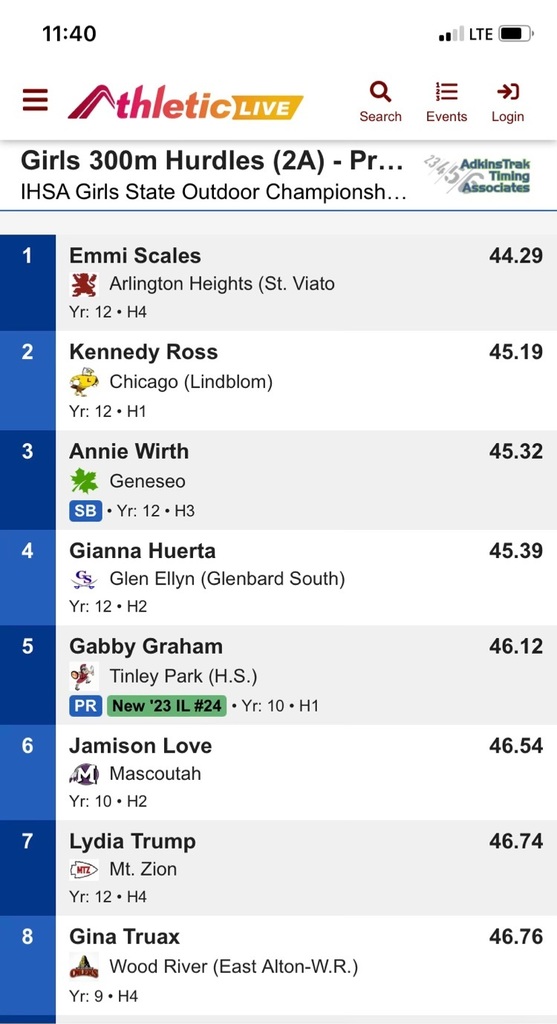 Gina Truax is going to the finals tomorrow!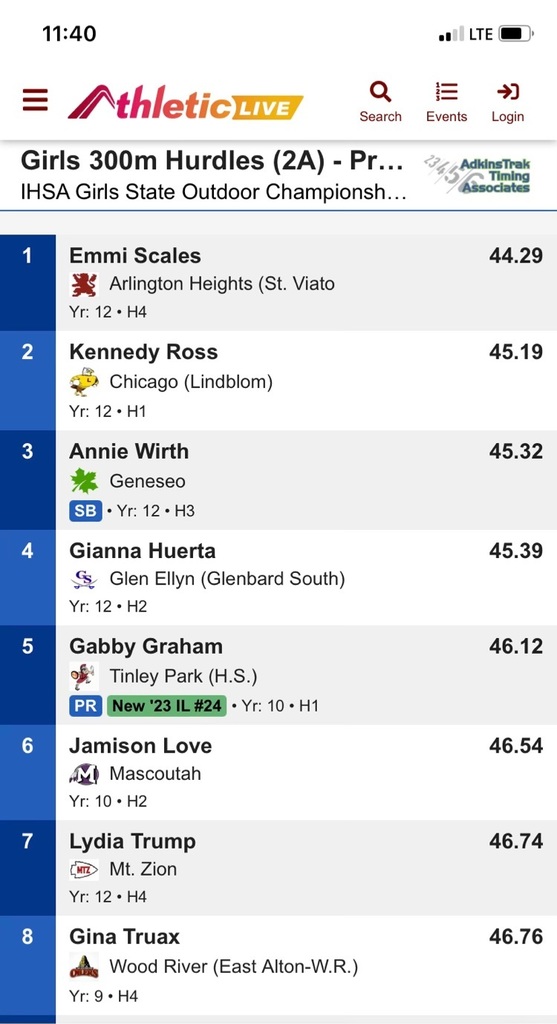 Congratulations to East St. Louis on winning the IHSA 2A Boys Track & Field Sectional today. Thanks to everyone who helped make this meet be successful!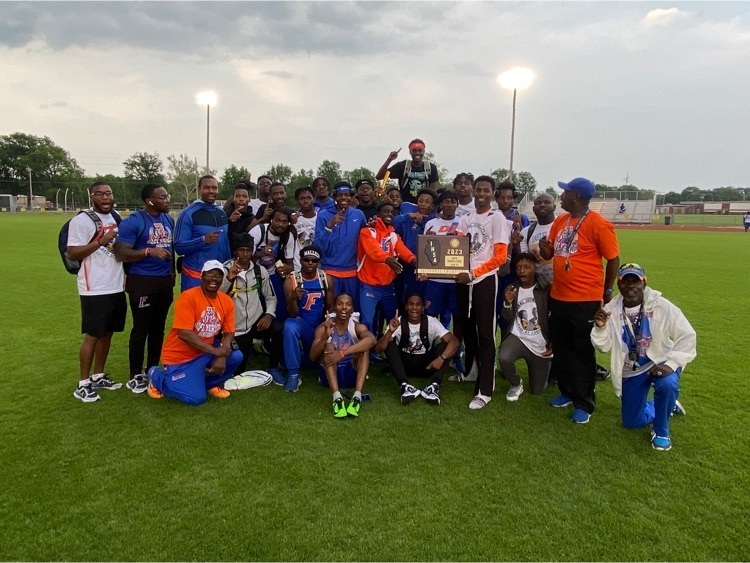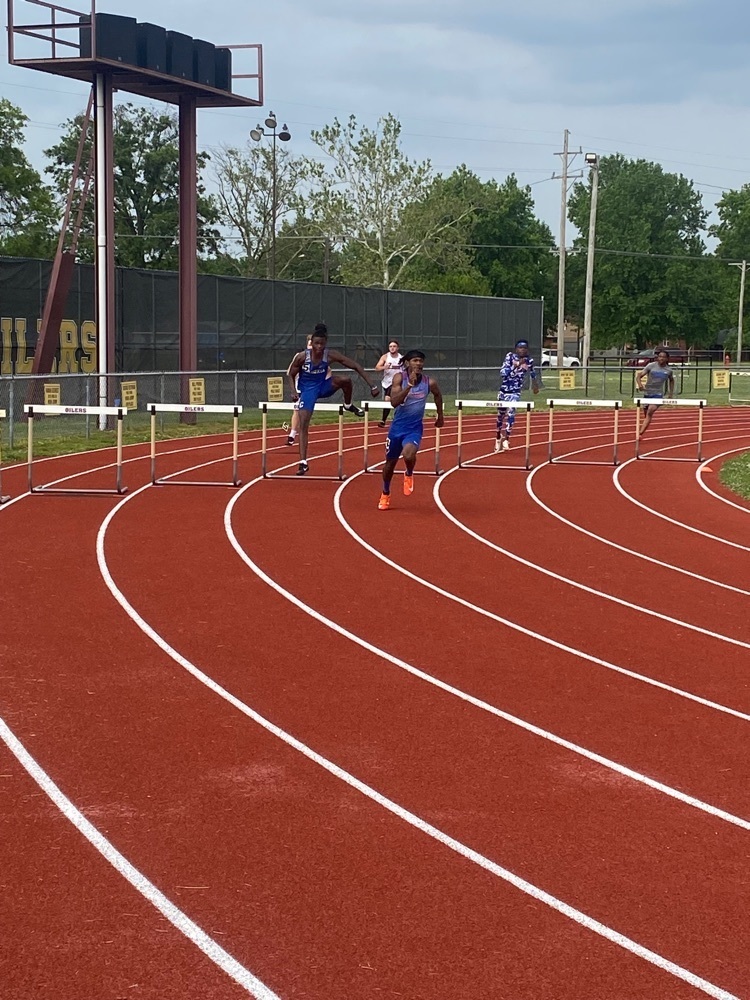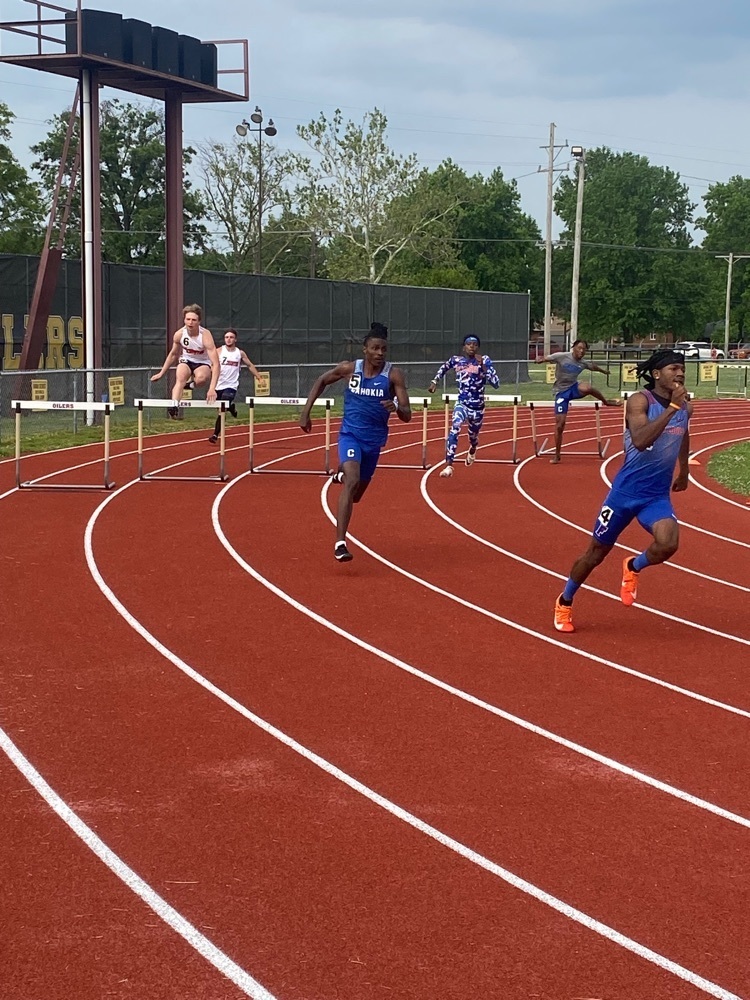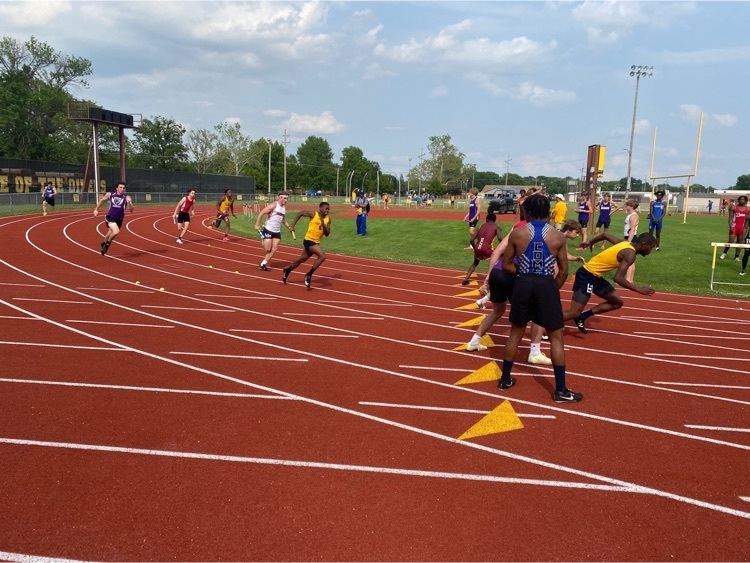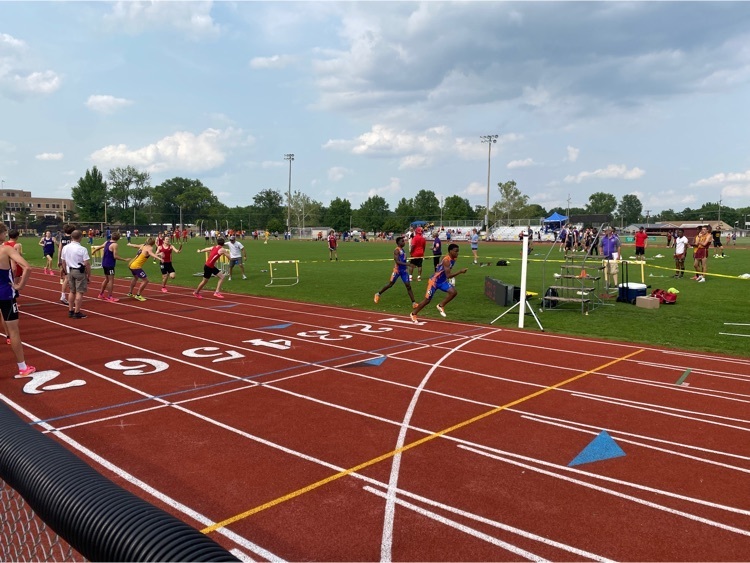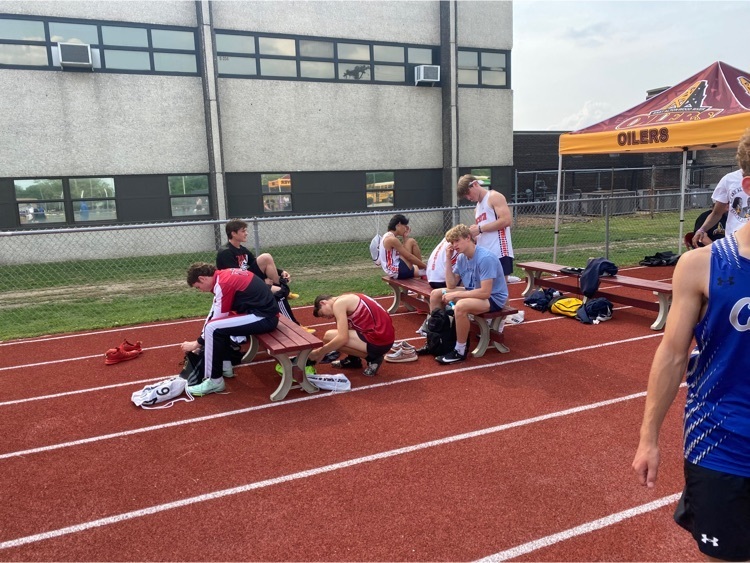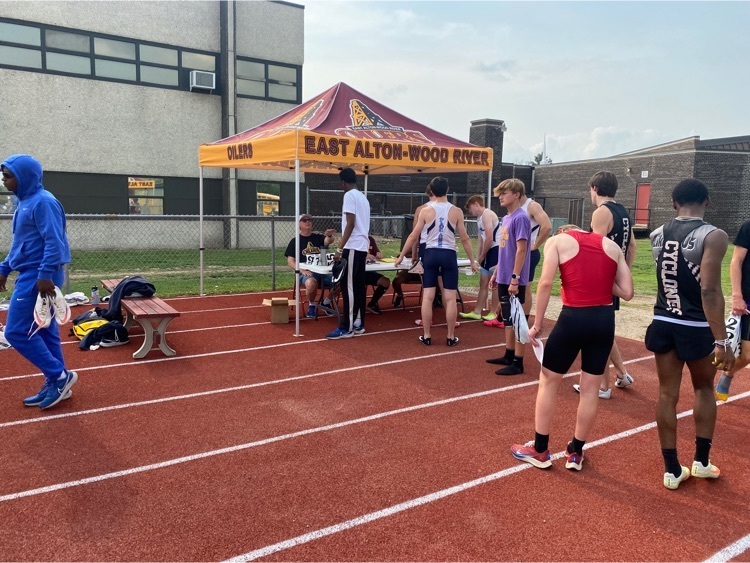 We host the IHSA 2A Boys Track & Field Sectional today. Field events begin at 2:00 pm with running events starting as those field events wrap up. Admission is on GoFan.com. Scan the QR code for the link or go to
https://gofan.co/app/events/985185?schoolId=IL24020
.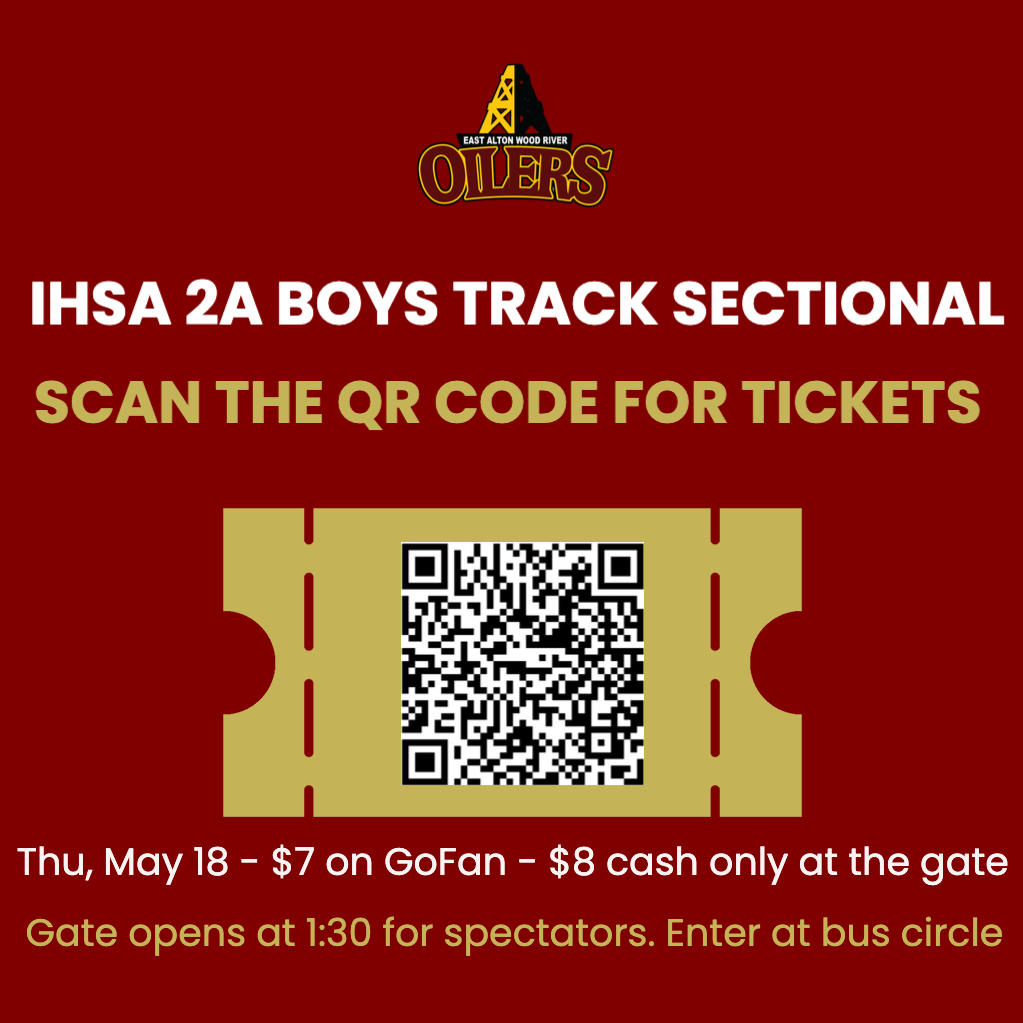 Oilers with a good start to this one. IHSA baseball regional vs. Father McGivney.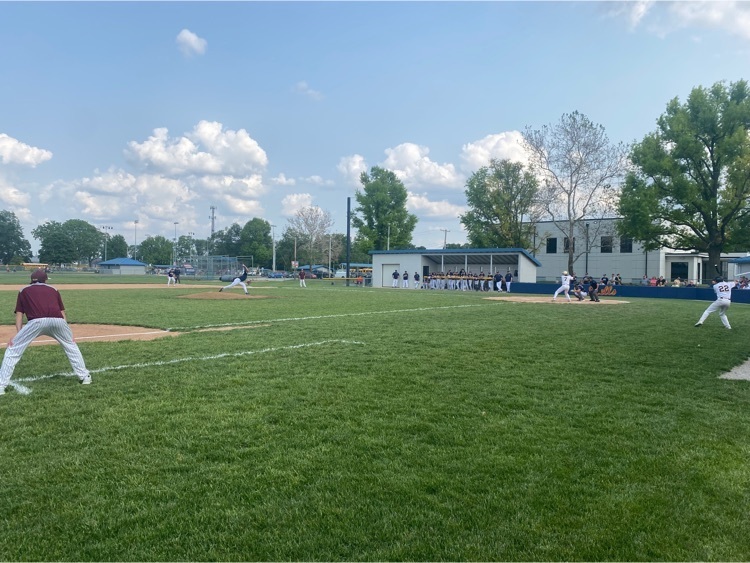 Reminder that admission will be charged at the IHSA 2A Boys Track & Field Sectional tomorrow. Tickets must be purchased on GoFan. Here is a QR code to purchase.
The Oilers will play the Father McGivney Griffins this afternoon in the 2nd round of the IHSA 2A Regionals. First pitch is set for 4:30 pm at Roxana.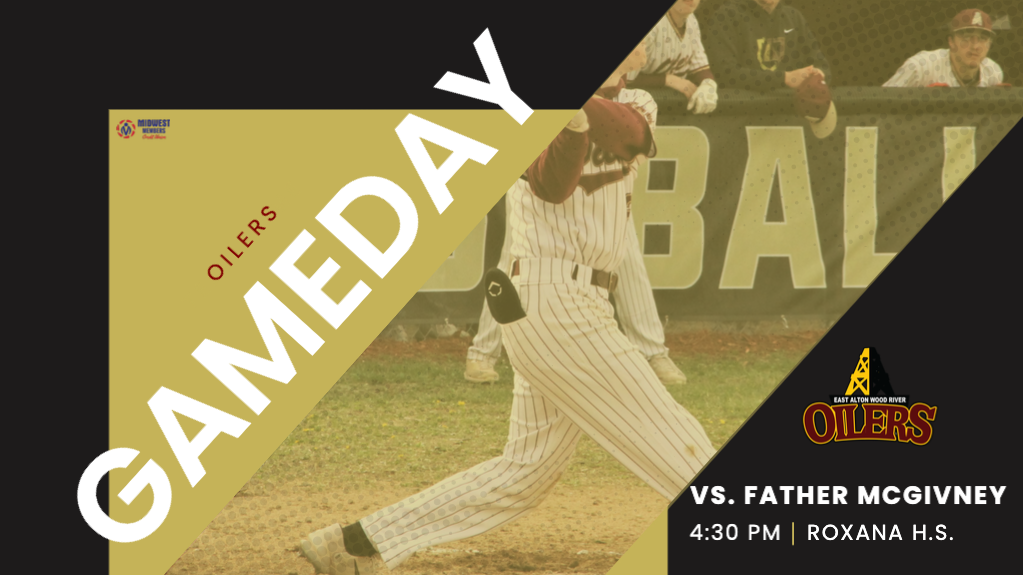 Since today is the last day before finals, we did a state send off for Gina Truax this afternoon. She is off to state on Thursday at Eastern IL University and will compete in the 300m hurdles.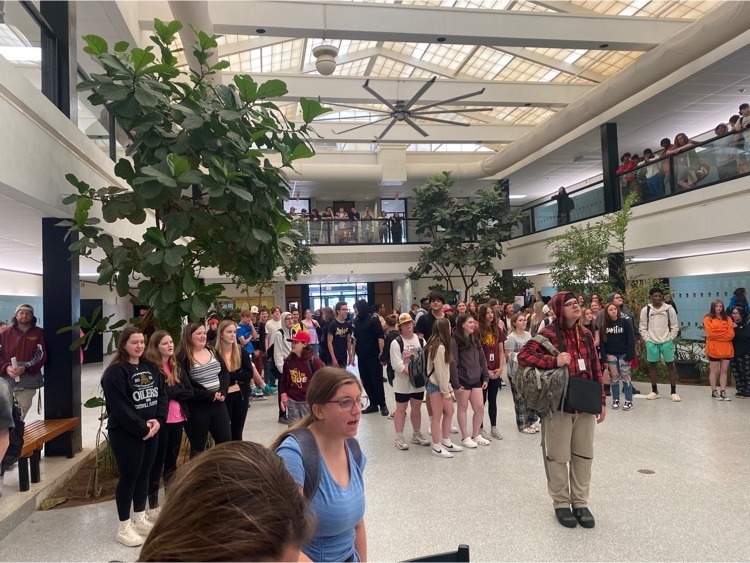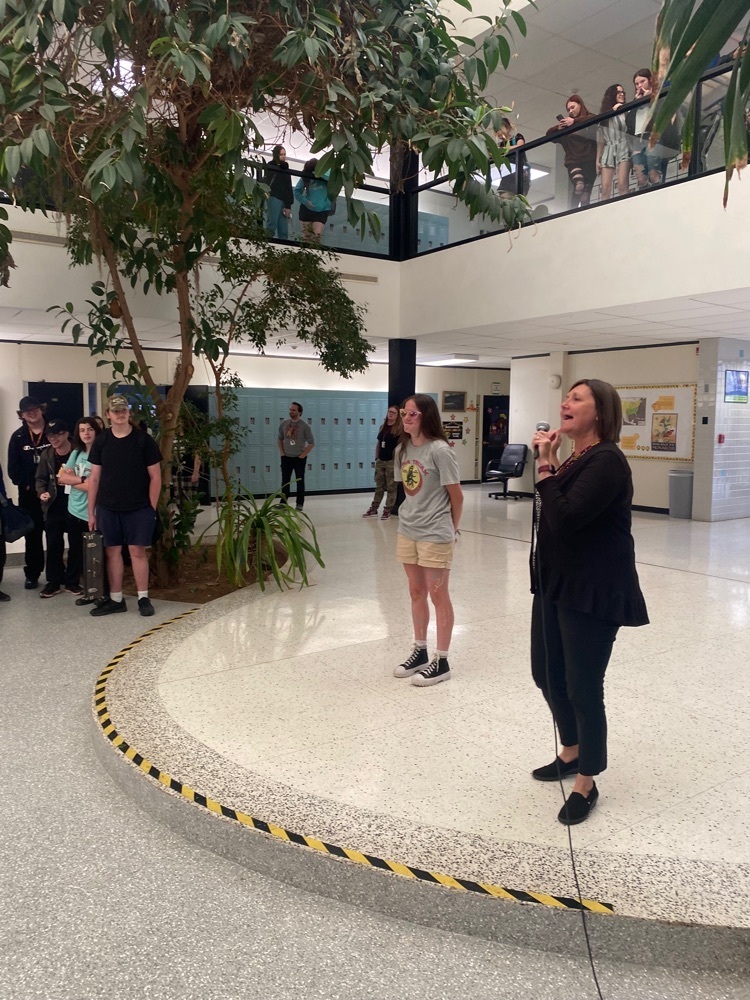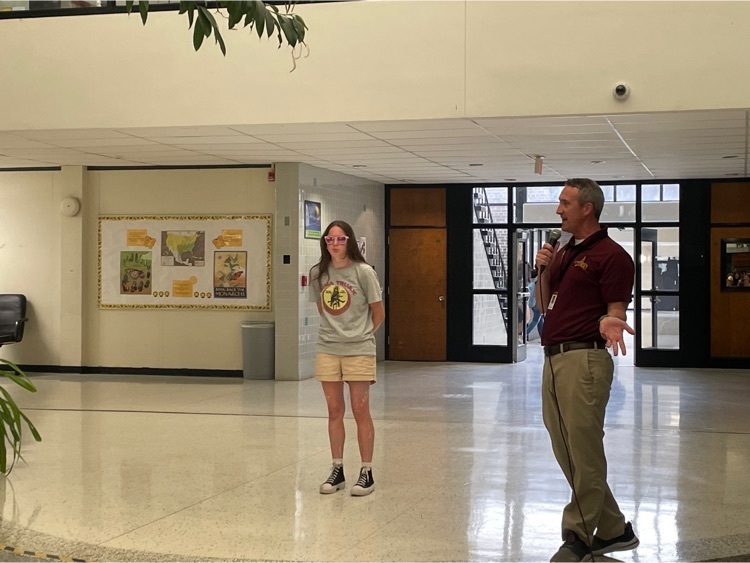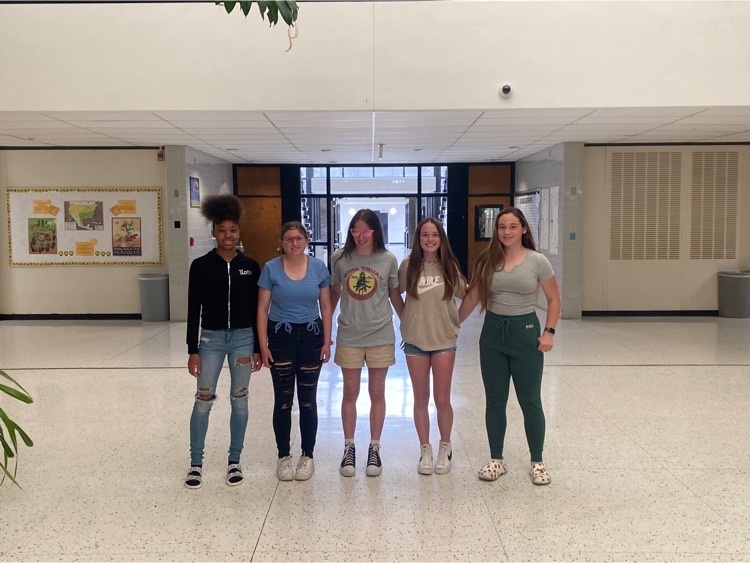 Spring sports awards night will be Monday, May 22 at 6 pm. Room locations for each sport will be sent out at the end of the week and posted on the doors at EAWR the night of the awards.
Tuesday, May 16, 2023 **The Wood River Public Library is having a "finals" study night tonight from 6-7:30 pm. They will have a quiet place to study, teachers on hand to answer questions, and snacks. **Summer school is Wednesday, May 24th-Tuesday, June 27th. If a student needs to take summer school or there are questions regarding summer school please contact your guidance counselor Mrs Vambaketes or Mrs Struif. **If you are going to be a senior next year and are interested in joining Spirit Club please add your name to the Google Doc Mrs Robinson shared. We will have meetings over the summer so be sure to check your email. **The East Alton Recreation Department is looking for volunteers to help with Kids Day in the Park on Saturday, May 20th from 10am-1pm behind the EA Recreation Building/Keasler Center. If you are interested in volunteering please sign up in the Attendance Center. **We will do a send off for Gina Truax today at 2:20 pm in the courtyard. **We will have free summer breakfast and lunch again this summer. From May 24th through June 28th, (excluding Fridays) from noon to 1pm, anyone 18 years and under can grab free breakfast and lunch in front of door M-1 at the main building. You do not need to be a student at EAWR, you only need to be 18 or under.

Here is the final exam schedule that was shared with students a few weeks ago by Mrs Guthrie. Finals are Wednesday and Thursday this week and Friday is a make-up day and NOT a required attendance day. The exemption list has been shared daily for over a week. Remember all obligations must be cleared if on the exemption list and a C or better in the class.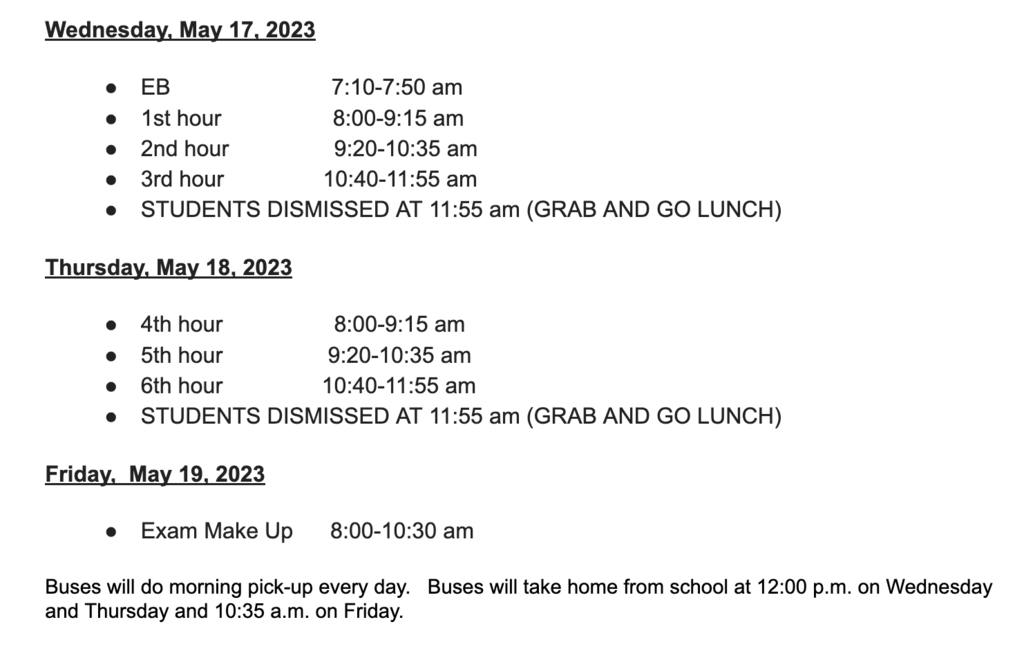 Results from last night and today's schedule.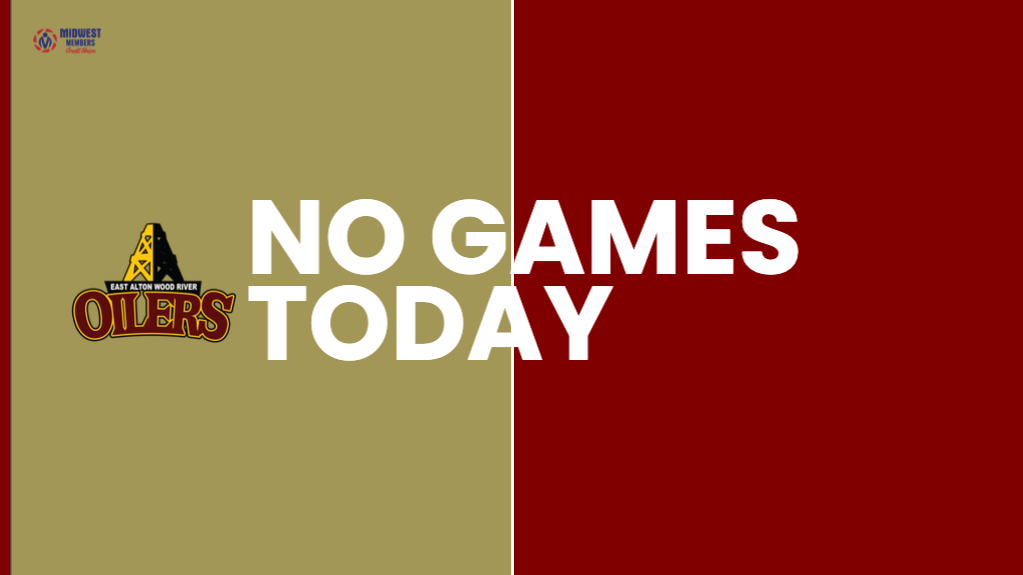 Baseball regionals vs. Staunton has a time and location change. It has been moved to Edwardsville High School. The game will be played at 6:00 pm now. Bus time is 4:00 pm.